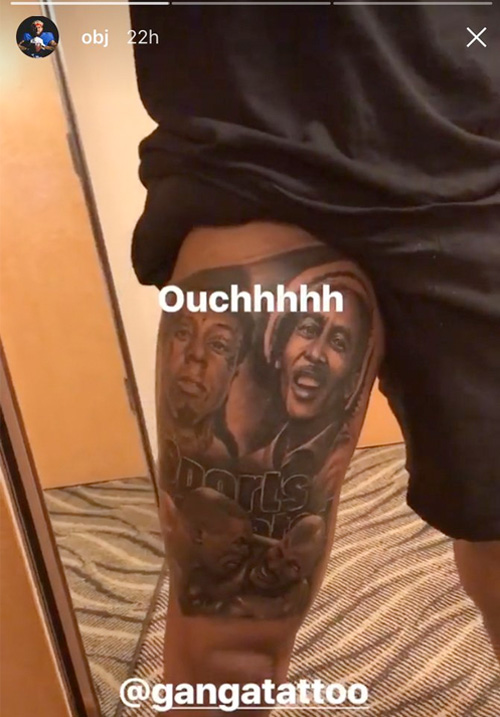 Odell Beckham Jr. has tattooed a portrait of Lil Wayne on his body along with Bob Marley and a Sports Illustrated cover photo from 1997.
There is no details yet as to why the American football wide receiver decided to group these 3 things together, but the ink does look good.
The NFL athlete, who plays for the New York Giants, shared a photo of his new leg tatt on his Instagram story, which you can check out above.
What are your thoughts on Odell Beckham Jr.'s new tattoo? I also shared a clip of Odell rapping Wayne's "Blue C-Note" verse (see below) from last year, so he must be a big fan!