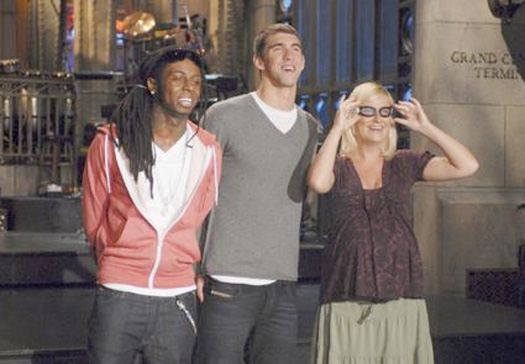 Michael Phelps has been killing the Rio 2016 Olympics this summer and before his swimming races, he is seen listening to music through his custom Beats headphones.
During a live Facebook broadcast a few days ago, the American swimmer confirmed he has been listening to some old Lil Wayne music before his races, such as songs like "Stuntin' Like My Daddy" to which he also mentioned that his son Boomer has a shirt which says "Stunting Like My Daddy" on it.
It's no secret that the greatest Olympic swimmer is a fan of Tunechi as back in 2008 he also revealed that his go-to song was "I'm Me". Tune also dedicated his "No Quitter, Go Getter" track to Phelps and gave him an iPod full of unreleased music.
You can watch Michael Phelps' full live broadcast after the jump below. He discusses the music he has been listening to this time around before his races at the 6:00 mark!