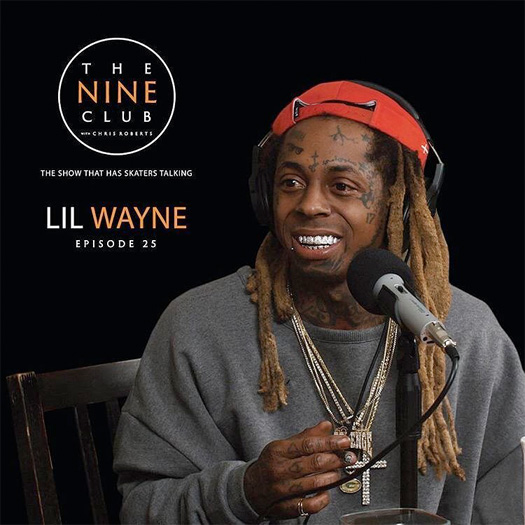 For episode 25 of "The Nine Club", which you can watch after the jump below, Lil Wayne was the special guest and chopped it up with Chris Roberts, Roger Bagley and Kelly Hart for around 1 hour.
During their conversation, Weezy chatted about having Amazon's Echo Alexa in his house, googling his net worth, why James Goldstein is a gangsta, playing Madden, FIFA and PGA Tour on consoles, supporting the Los Angeles Lakes and Green Bay Packers when being from New Orleans, and sitting courtside at the Lakers game with his son Cameron.
Tune also discussed how he first got into skateboarding, building his own skate park, getting noticed from fans while skating, working on a new video part, collaborating with other music artists, recording a feature every 2 days, how he got signed to Cash Money Records at such a young age, his deal with Samsung, who his favorite skaters are, breaking parts of his body while skating, Bumbu rum, and plenty more.
Towards to the end of the interview, Tunechi announced a new project called Funeral and let us fans know that there is currently no release date for it, but there is a lot of good news coming soon, so we should get our roses ready!