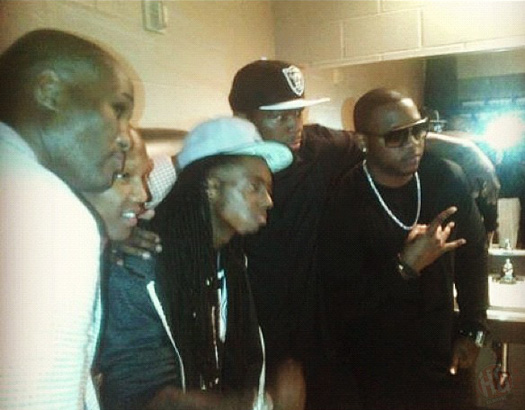 Yesterday, 50 Cent and his G-Unit crew sat down with MTV for an interview about the current issues between Lil Wayne and Birdman, as well as how him leaving Interscope Records to go independent worked well for him.
Fiddy mentioned that he is surprised to see Weezy and Baby go through what they are currently going through, because they have had their father-son relationship for so long, which is why he believes they will make up. He even said that he remembered opening up for them on the Cash Money tour years ago.
The Queens rapper also explained why he hates when personal things become public to the world, why social media websites like Twitter are bad for you, and warned everyone to be careful about what they say on this Tunechi and Stunna feud.
You can check out the interview in the clip below!