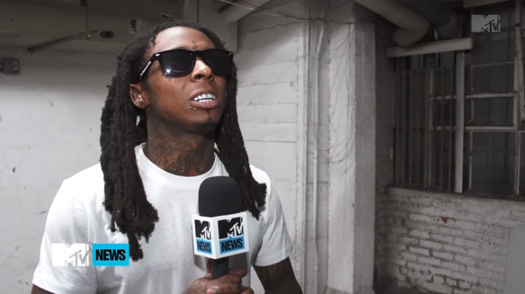 In part 2 of Lil Wayne's interview with MTV on set of his "Krazy" video shoot, he gives his predictions on where the NBA's biggest free agents such as LeBron James, Chris Bosh and Carmelo Anthony will sign to.
"Honestly, I think Bron might go to Cleveland, and you might see a Chris Bosh or somebody like that follow him. I think Bron going back home, especially with Kyrie Irving signing that extension."

"I think everybody know Melo going to Chicago. Don't mark my word on that, but I kinda think it's said and done."
You can watch the interview in the clip below. Click here to watch part 1 of the interview!