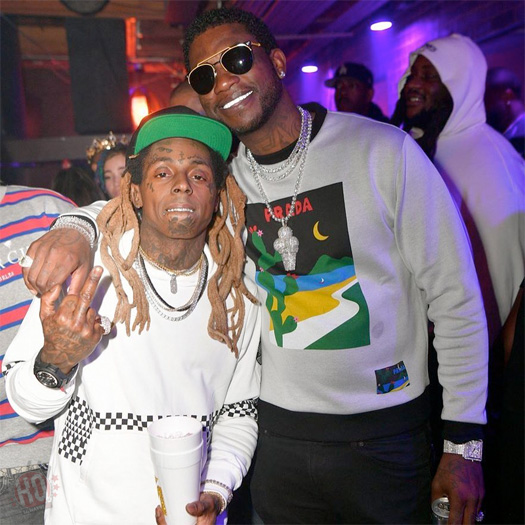 I previously posted up footage of Lil Wayne performing live at Oak Room nightclub in Charlotte, North Carolina a couple of months ago, and now we can see some more footage of him at the club.
During the 2018 CIAA Weekend event on March 2nd that was hosted by Tunechi and Gucci Mane with DJ Stevie J on the decks, Tune was spotted in VIP chilling and jamming out to his older songs like "Earthquake", "Bling Bling", "Go DJ", and more.
Hit the jump to view the clips of Weezy at Oak Room in NC!