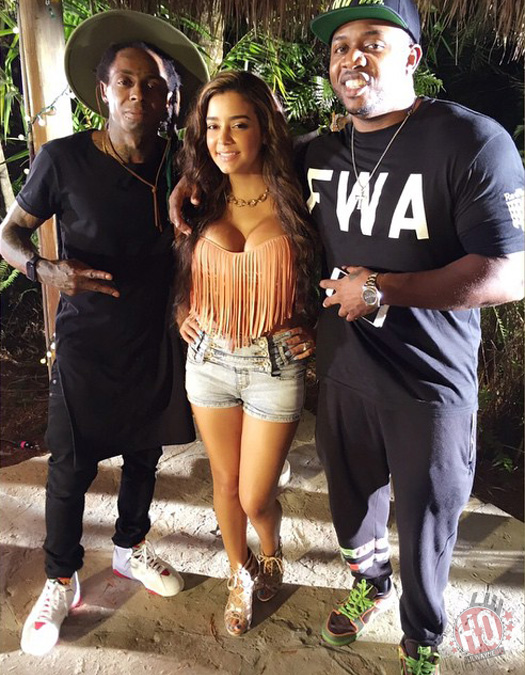 Lil Wayne's Sorry 4 The Wait 2 mixtape "Release Partiez" nightclub tour ended in June, but there one was show that I didn't post any footage from and that was when Wayne attended Club XS in Tucson, Arizona on June 30th.
During his appearance, Tunechi performed "Sh!t", "Coco", "Rollin'", "Ride For My Niggas", "Wasted", "Truffle Butter", "Steady Mobbin'", and "Glory" live for the people in attendance.
Even though it ain't the best quality, you can watch some footage of Weezy performing live at Club XS after the jump below!