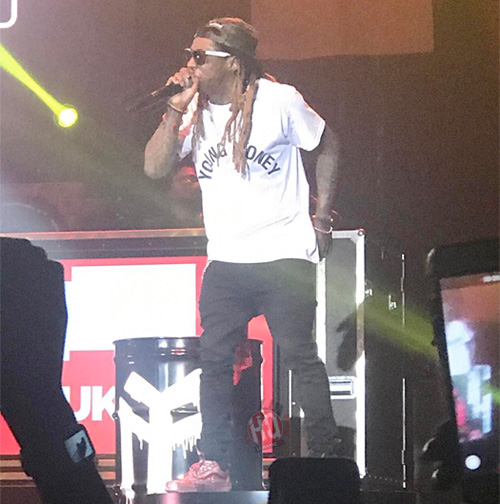 For a stop on his "Kloser 2 U Tour" on May 8th, Lil Wayne put on a live concert at the Coca-Cola Roxy Theatre in Atlanta, Georgia.
During the show, Weezy performed "Mr. Carter", "Got Money", "I'm Goin' In", "Believe Me", "Rich As Fuck", "Go DJ", "Lollipop", "Every Girl", "The Motto", "Back That Azz Up", "Swag Surf", "Rollin'", "Ride For My Niggas", "Wasted", "I'm Me", "Drop The World", "Steady Mobbin'", "A Milli", "No Problem", and "No Worries" live.
You can check out some footage showing most of the concert after the jump below, courtesy of the bros Corey and Steven!