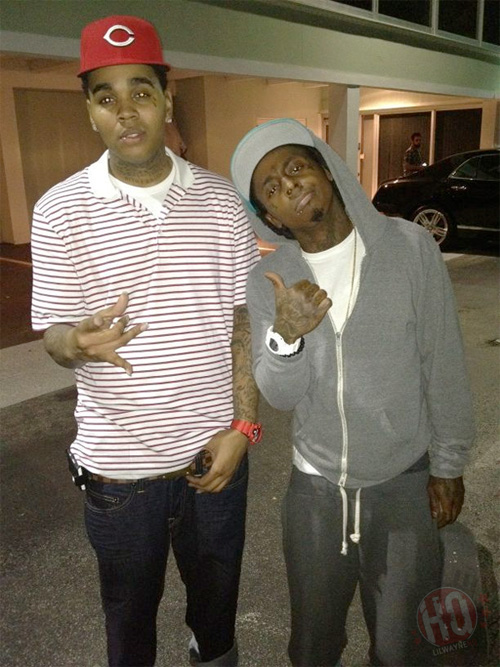 Kevin Gates was a recent guest on the "Big Boy's Neighborhood" show were he chopped it up with Big Boy about Lil Wayne, Lil Durk, an Elvis Presley tattoo, investing in coffee and a blueberry farm, and much more.
At the 4:30 mark of their conversation, which you can watch below, Kevin played a game of "Forreal Forreal Forfalse Forfalse" and was asked if it was true or false that Weezy wanted to sign him to Young Money back in the day, but he passed on the deal.
The Louisiana rapper confirmed that this story was indeed true by saying "it was supposed to happen but nothing ever materialized", as well as added: "shout out to Wayne bro, I love dude" and "for him to recognize talent to me I'm grateful for that"! Would you have liked to see Gates on YM?