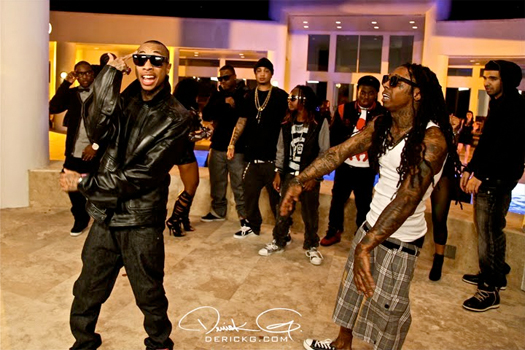 Last month, Tyga was the special guest on TIDAL's "Car Test" video series to promote his latest album, Legendary.
While driving Elliott Wilson around Beverly Hills in his 2019 Rolls Royce Cullinan, Ty spoke on how he came up with the "Lightskin Lil Wayne" song and how you never know if you're going to get a "Lil Wayne verse" or a "Mixtape Weezy" verse when you send him a beat for a feature.
T-Raww mentioned he has never been around a superstar until Wayne signed him as an artist to Young Money, he very much looks up to Tunechi, how Tune is committed to who he is, his message and lyrics, and how he was happy he got "Mixtape Weezy" on his "On Me" song.
Also during their conversation, Tyga recalled Weezy doing a show at a music venue that was 500 capacity and it being full to where people were standing on top of each other, to then performing at arenas a couple of months later. You can check it all out after the jump below. Enjoy!