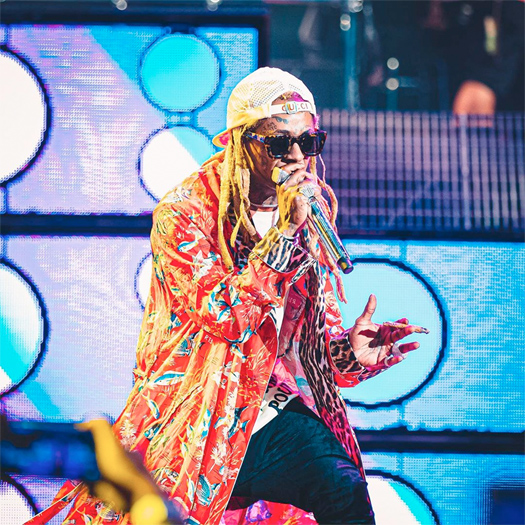 On July 25th, Lil Wayne and Blink-182's joint tour made a stop at the Coral Sky Amphitheatre in West Palm Beach, Florida.
During Weezy's set, he performed one of Lil Nas X's upcoming "Old Town Road" remixes, which we have previously heard a snippet for, live for the very time.
You can check out some footage of Tune performing his "Old Town Road" verse live in the clips after the jump below. I am aware that unofficial versions of this remix have leaked online, but hopefully the official remix premieres soon!