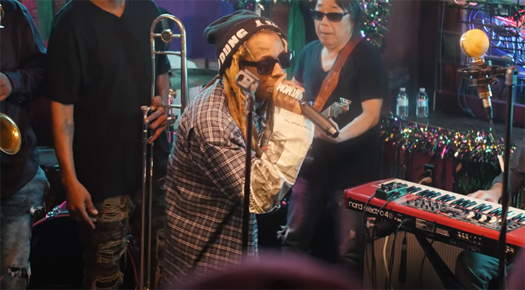 In this post, you can get a behind the scenes look at Lil Wayne's "Playoff" video shoot featuring Poppy Holden, Corey Henry and The Treme Funktet.
The visual for the Richie Louie-produced collaboration was filmed in the 9th Ward of New Orleans on January 3rd and the behind the scenes clip was recorded by Newtral Groundz.
If you have not yet watched or wish to see it again, click here to see Wayne and Poppy H's "Playoff" video that first premiered during the 2020 College Football Playoff National Championship on ESPN!