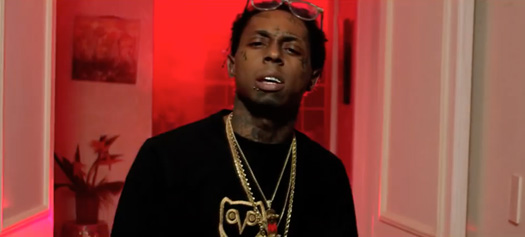 Check out the official music video for Lil Wayne's "Cross Me" song featuring Future and Yo Gotti in this post.
The visual was directed by Eif Rivera and The Beat Bully-produced track can be found on Weezy's latest mixtape – No Ceilings 2.
Even though the Astronaut Kid does not appear in the video, it does include Gotti rapping his verse and also has cameos from Gunplay, HoodyBaby, Mack Maine, and Baby E!