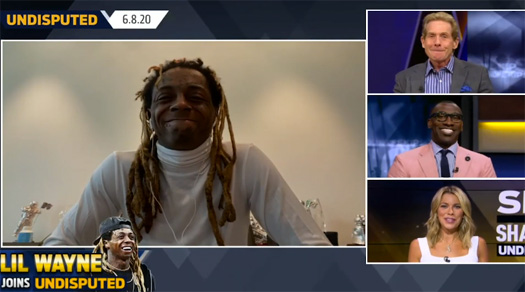 Yesterday, Lil Wayne joined Skip Bayless and Shannon Sharpe as a special guest on their UNDISPUTED sports talk TV show.
While on the show, Tunechi told the story once more about how a white cop he calls Uncle Bob saved his life when he shot himself over mental health issues whereas the black cops all jumped over him looking for the gun. Tune then went on to say that the same white cop Uncle Bob was the one who arrested his "father" Birdman and put him in jail for years.
You can check out Weezy's full interview with Skip and Shannon in the video below that also includes him speaking on change coming after the death of George Floyd, his own personal experiences with the police, white people helping with the protests, his team Green Bay Packers, how shocked he was when they drafted Jordan Love, who he thinks the GOAT of the NBA is, Dak Prescott, and much more!