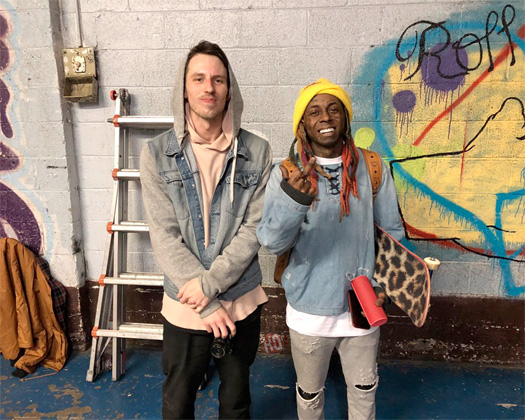 After his concert at Little Caesars Arena on December 27th, Lil Wayne hit up Transitions Skatepark in Detroit, Michigan for a skateboarding session.
Wayne was joined at the skatepark by Jordan Garland, who also filmed the skating sesh for a vlog dubbed "Hanging Out With Lil Wayne".
Jordan was the first person to ever film Weezy when he first started skating in 2011 and so it's good to see how much he has improved in this new footage.
You can check out a behind the scenes look at the skateboarding sesh, as well as Garland chilling with Tunechi below. A huge shock is that Tune does not remember his "I'm On One" verse!