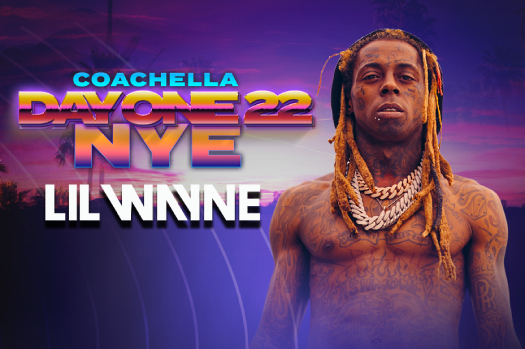 Lil Wayne has been announced as a headliner for Coachella Day One 22 at Coachella Crossroads (near Spotlight 29 Casino) in California on New Year's Eve (Friday, December 31st).
As well as Weezy, there will also be a live performance from E-40 and a DJ set from Shaquille O'Neal aka Diesel. The promoters of the main Coachella music festival are also currently suing this concert, so it's possible that the show may have to change its name?
If you are interested in attended Coachella Day One 22 and seeing Tunechi perform live, click here to order your tickets online!