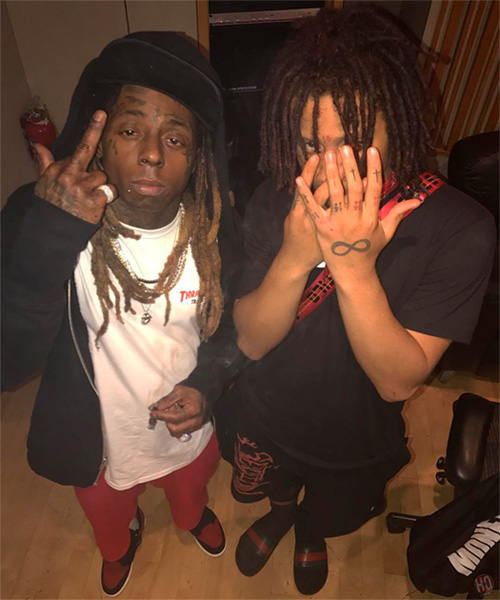 Trippie Redd recently had a studio session with producer 808-H earlier last month that he let Dirty Canvas film on camera.
During their studio sesh, Redd played his upcoming collaboration rumored to either be called "Rainfall", "Hell Rain", or "Rain Falls Down" with Lil Wayne and HoodyBaby.
You can check out the footage after the jump below. The Cardiak-produced song could appear on Trippie's upcoming album tentatively called Life's A Trip, which is due to drop sometime this month!