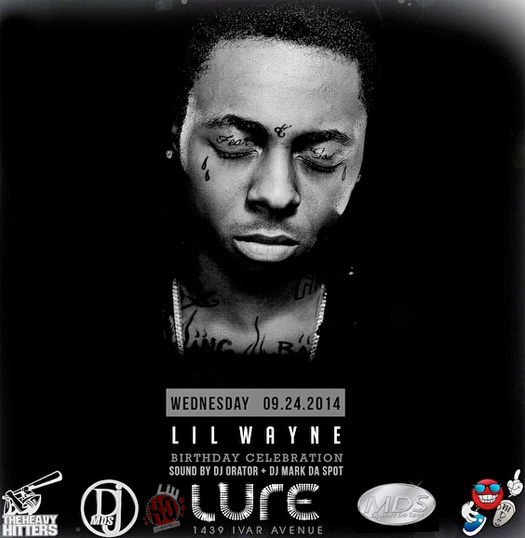 It will be Lil Wayne's 32nd birthday next Saturday and he will be starting to celebrate the occasion on Wednesday, September 24th by partying at Lure Nightclub in Los Angeles, California.
Two nights before September 24th, Weezy F Baby has a concert in L.A., so he will be in town before he has to travel to Phoenix, Arizona for another stop on his joint tour with Drake.
Music at the nightclub will be provided by DJ Mark Da Spot and DJ Orator. If you wish to attend the club, I believe you can contact 562-275-5713 for booking tables!