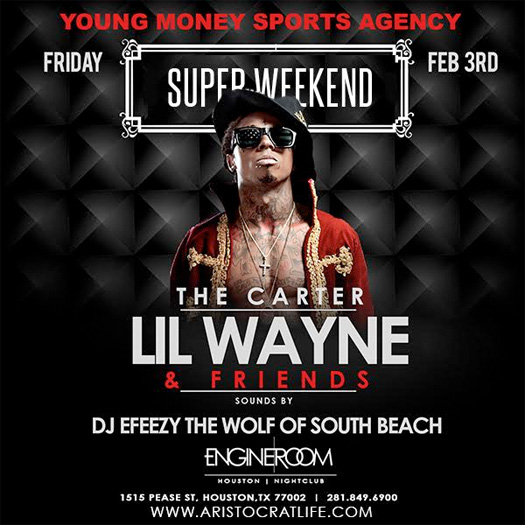 Next Friday on February 3rd, Lil Wayne will be hosting a party at Engine Room nightclub in Houston, Texas for 2017 Super Bowl Weekend.
Weezy and his friends will be promoting his Young Money APAA Sports agency at the event while DJ E-Feezy provides the music.
If you wish to attend Engine Room in Houston next week, click here to order your tickets online that start from $40.00 and go up to $7,500.00!