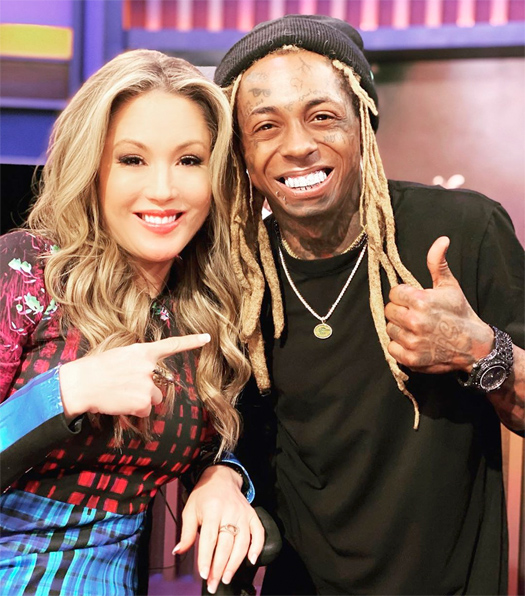 On November 22nd, Lil Wayne made a 30-minute appearance on "Skip And Shannon: Undisputed" to chop it up with Skip Bayless, Shannon Sharpe and Jen Hale.
While on the American sports show, Weezy talked all about Green Bay Packers' upcoming game against the San Francisco 49ers, his NFL MVP favorites, Carson Wentz's odds of winning in Seattle, the current competitive NBA market of Los Angeles, why he thinks LeBron James and the Lakers are the kings in L.A. right now, and more.
You can watch excerpts of Tunechi's conversation with Skip and Shannon in the clips after the jump below, as well as listen to the full show (Tune starts at the 1:22:43 mark)!