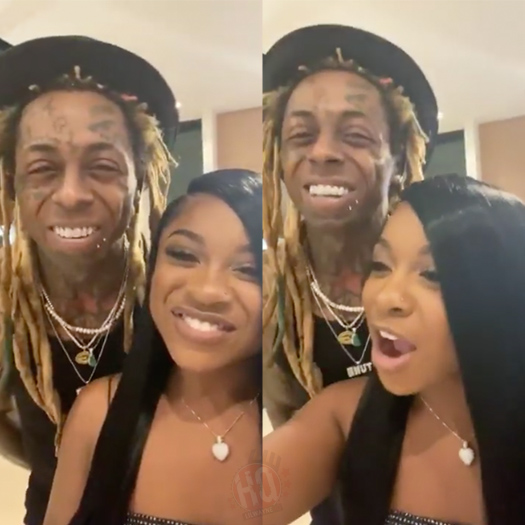 On December 31st, Lil Wayne celebrated and brought in 2020 with his family at his mansion in Miami, Florida.
Joining Wayne for the New Year was his rumored fiancé La'Tecia Thomas, his stepbrother Semaj and his kids Reginae, Neal, Cameron, and Dwayne Michael Carter III.
During their celebration, which you can watch below, Tunechi put on a firework show in his backyard while an unreleased song of his (possibly off Funeral) can be heard playing in the background.
Tune also revealed his favorite memory of 2019 was visiting Riyadh in Saudi Arabia and getting held up at the airport, confirmed what Skip Bayless recently said about the Lamborghini was true, and shared his New Year Resolution!