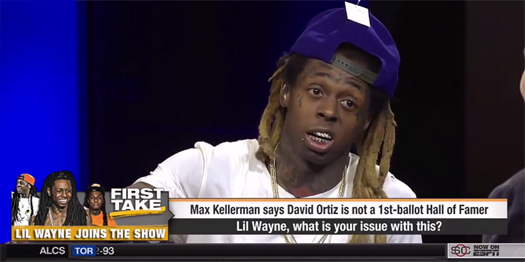 Earlier today, Lil Wayne made a special appearance on ESPN's "First Take" sports television show to chop it up with Stephen A. Smith and Max Kellerman.
During his visit, Weezy spoke on Max saying David Ortiz is not a 1st-ballot Hall Of Fame player, Brett Favre saying Tony Romo should concede Dallas Cowboys starting quarterback job until Dak Prescott begins to struggle, his expectations for Los Angeles Lakers' first season without Kobe Bryant, and more.
You can check out Tunechi share his thoughts on "First Take" after the jump below!