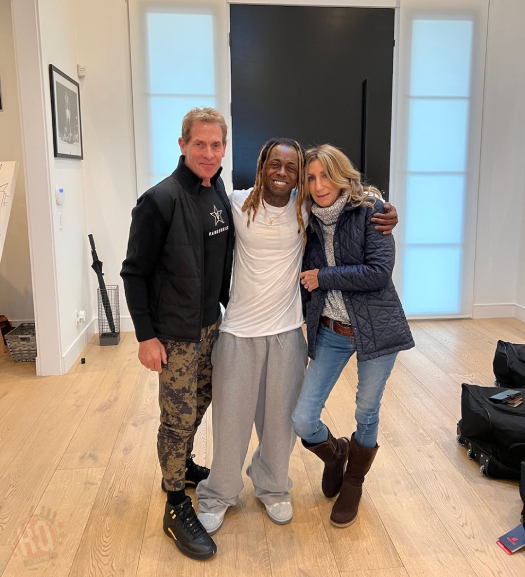 In some of the latest episodes of "The Skip Bayless Show", the American sports columnist and commentator talked about first meeting Lil Wayne, wanting Wayne to write the foreword of his autobiography, and visiting the Young Money CEO's San Fernando Valley mansion.
With the first video, Skip spoke on how he would be "honored" if the "greatest lyricist ever" Lil Wayne wrote the foreword of his future autobiography. In the next clip, Bayless revealed the first time he ever met Weezy by discussing golf and their Masters experience at the ESPN headquarters in Bristol, Connecticut back in 2008.
For the final video (watch them all below), Skip Bayless explained why he did all of his sports debating with Tunechi rather than his wife Ernestine when UNDISPUTED was off air for a week. Skip also chatted about himself and Ernestine paying a visit to Tune's crib in L.A. before the Rolling Loud festival!