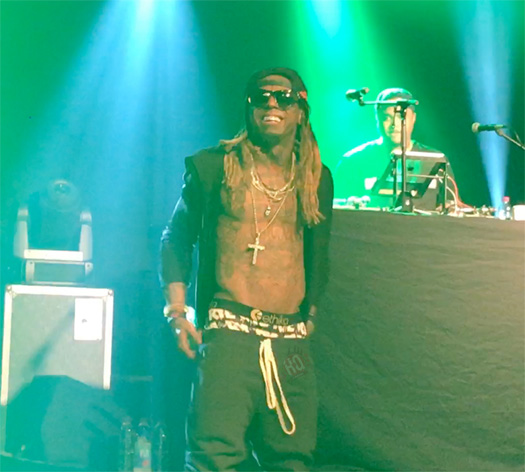 For a stop on his "World Wide Weezy Tour" earlier this month on August 15th, Lil Wayne put on a live concert at the Freilichtbühne Höhenpark Killesberg theater in Stuttgart, Germany.
While on stage, Wayne performed "Mr. Carter", "John", "A Milli", "Got Money", "She Will", "Every Girl" with Mack Maine, "Traphouse Blues" with HoodyBaby, an unreleased song with Gudda Gudda, "Lollipop", "Loyal", "Believe Me", "Steady Mobbin'", "Rich As Fuck", "6 Foot 7 Foot", and more tracks live for everyone in attendance. He also joked with the crowd who were shouting out "Fuck Cash Money" and "Fuck Birdman".
You can check out some front row footage from the Tunechi concert in Stuttgart after the jump below, courtesy of Candan Carter and Maxi Sedighi!