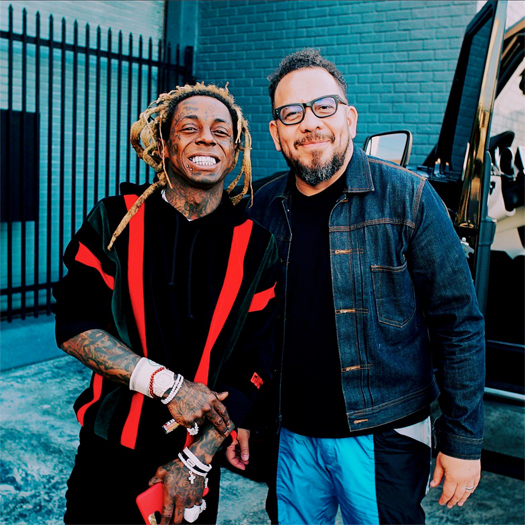 I previously posted plenty of pictures just under 3 weeks ago, and now the latest episode of Elliott Wilson and TIDAL's "Car Test" series with Lil Wayne is available on YouTube.
Throughout the episode, which you can check out after the jump below, Wayne can be seen chatting to Elliott while driving around Miami in a Mercedes-Benz G63 AMG 6×6 and listening to his brand new album, Funeral.
In their conversation, Weezy talked about wanting to keep his Rebirth album series going with the "Funeral" title, including songs that he recorded years ago on Funeral, why he still does intros, outros and skits on his projects, and confirmed he is still working on his forthcoming Velvet album.
Tunechi also spoke on learning how to create hooks after Mannie Fresh and Juvenile used to do them for him back in the day, trying to pay attention to new generation rappers, how his collaboration with The-Dream came about on "Sights And Silencers", and much more!