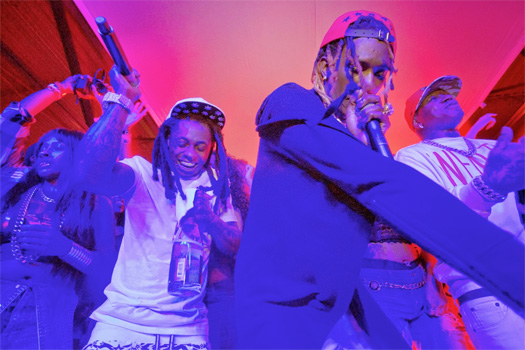 Both Birdman and Young Thug have asked a Cobb County State Court judge to issue a gag order in the lawsuit involving them with the Lil Wayne tour bus shooting in Atlanta back in 2015.
For those who are unaware, a gag order is a legal order by courts or governments that keeps information from being made public. Baby and Thugger want to silence Alvin Lewis, and stop him and his lawyer from speaking to the media about the case.
Lewis was the driver of Tunechi's tour bus on the night when it was shot up by Jimmy Carlton Winfrey aka Peewee Roscoe. He is currently suing Stunna, Thug, Peewee, Cash Money Records, and Young Money over the incident, and believes that the shooting was "gang-related."
According to The Blast, the judge has yet to rule and the case is currently on hold. Right now, Roscoe is behind bars after being sentenced to 10 years in jail, but the lawsuit is about to reopened after new evidenced surfaced, which could expose Birdman and Young Thug for having something to do with trying to kill Weezy!