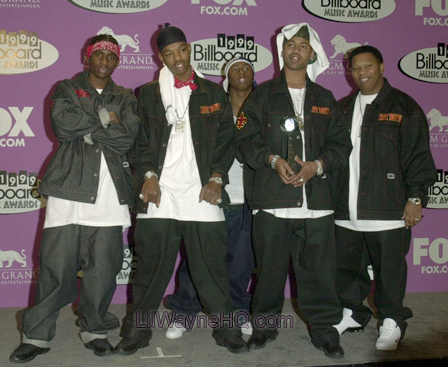 While speculation about a Hot Boys reunion continues to rise with Juvenile saying last that he is unsure of the reunion happening, Juvie recently spoke with SOHH to confirm the group are getting back together:
"I like this question, I like this question," Juvie admitted. "I've been talking to Baby, man. I've talked to Baby, he's real behind doing the Hot Boys album thing. He done came at me three times but the whole thing was and I wanna be truthful to everybody, it was me and him talking. Me and Wayne was cool. Me and B.G. was cool, all of us was cool but I really had to talk to Baby. We had to put everything out on the table and settle our differences and that was something we'd never done. And I can honestly say it's been done now so y'all can definitely be looking forward to that album. It's coming. It's confirmed [laughs] I got a check already. I always say that when people ask like, 'Man, they already paid me on the Hot Boys album,' so you know, with me, I'm already in. It's just a matter of everybody else being in. I don't think it would be right if we left Mannie Fresh out. Don't you think? He was the producer, he did all the music for Hot Boys, so we gotta have him involved, if he don't do the whole album [then] he gotta do something on there."
Finally this has been confirmed, and Birdman announced on his UStream earlier announced that the Hot Boys reunion album will drop next year.
Not sure if I believe that just now, but it's still something to look forward to! You can view the video of the interview after the jump: