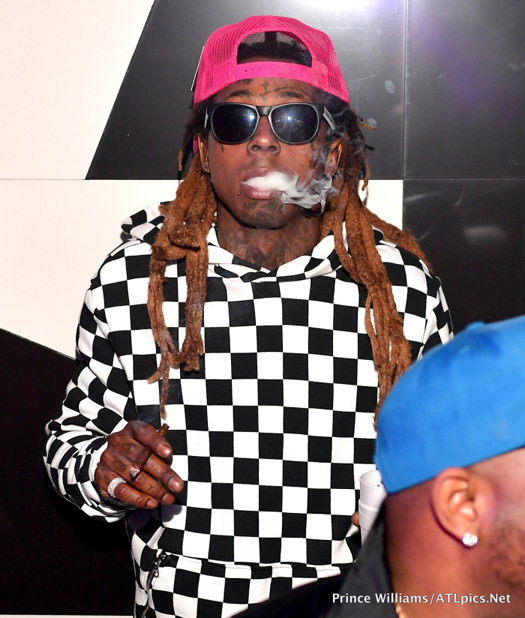 Lil Wayne attended Gold Room nightclub in Atlanta, Georgia on May 26th with Mack Maine, Sarah Vivan, Gudda Gudda, and Duke Riley.
They were all in attendance to celebrate Duke, who is managed by Young Money APAA Sports, signing to the Atlanta Falcons a few weeks ago.
You can view a few more photos from the signing party after the jump below, courtesy of Prince Williams!