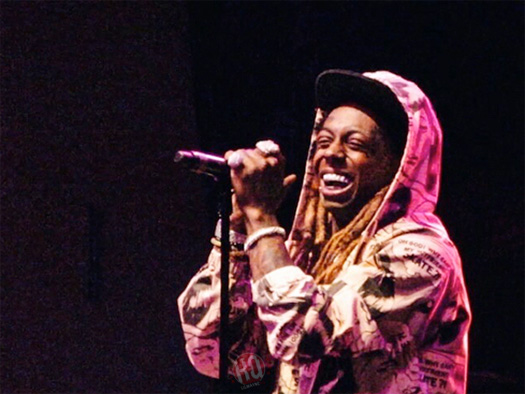 Lil Wayne performed live at Jannus Live concert hall in St. Petersburg, Florida on September 1st.
Throughout his set, Weezy performed "Mr. Carter", "Got Money", "I'm Goin' In", "John", "Believe Me", "Bitches Love Me", "Rich As Fuck", "6 Foot, 7 Foot", "Go DJ", "Lollipop", "Mrs. Officer", "Every Girl" with Mack Maine, "Traphouse Blues" with HoodyBaby, "Rollin'", "Wasted", "Pop That", "HYFR", "Loyal", "The Motto", "I'm The One", "I'm Me", "Steady Mobbin'", "A Milli", "No Problem", and "No Worries" live.
During the show, Tunechi also showed love to Texas after their recent tragedy and revealed what kind of diet he is on. You can watch some footage from most of Tune's set after the jump below!