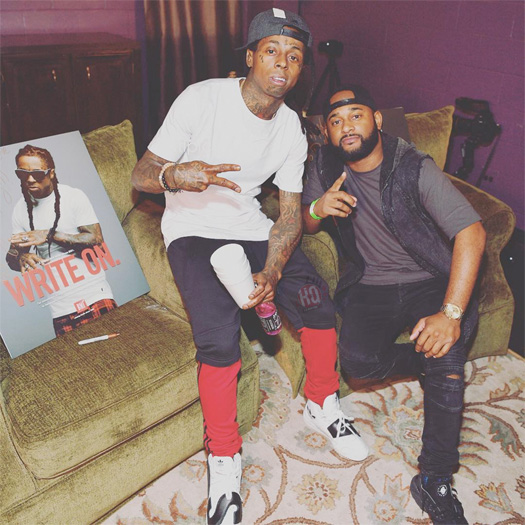 In part 3 of Lil Wayne and 2 Chainz' interview with Rob Markman from Genius, the duo discussed ColleGrove tracks, being influenced by Goodie Mob, and Wayne also rapped CeeLo Green's verse from "Goodie Bag" word for word.
Weezy even spoke on what Mannie Fresh production means to him, how he came up with the "Gotta Lotta" hook, getting in trouble with the Bloods for rapping on "Blue C-Note", and his "I keep on switchin' wifeys, you gotta Uncle Phil me" line off the song while backstage at The Tabernacle in Atlanta, Georgia after the "TIDAL X: ColleGrove" show on March 30th.
You can watch the conversation after the jump below. Click here to check out part 2 of the interview and here to check out part 1. Part 4 will be released tomorrow!