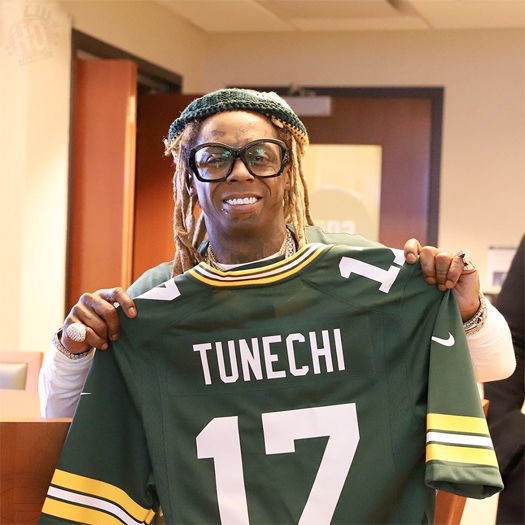 After making an appearance on the 2020 NFL Draft-A-Thon live stream, Lil Wayne headed to his Green Bay Packers closet inside his Miami mansion to record a video.
While wearing a Packers sweater and hat, Weezy filmed a congratulations message for Jordan Love welcoming him to his favorite NFL team and saying he can't wait to see him in green and yellow.
If you didn't already know, the Packers drafted the quarterback in the first round last week. You can check out Tunechi's welcome video for the new Cheesehead after the jump below!