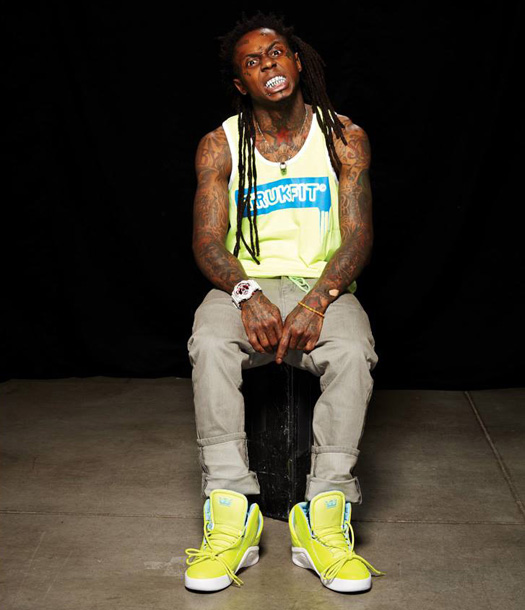 Two months after Lil Wayne released the first three colors of his "Chimera" sneakers from his SPRECTRE by SUPRA footwear brand, he releases a new color today.
The new shoes, which are a highlighter yellow and turquoise color, can be purchased from SUPRA's official website here for $125.00!
Lil Wayne's first shoe from SPECTRE by SUPRA is a high top unlike any other. The upper features a unique, padded, clamshell heel panel; a collar panel that flows from the heel, around the toe box, and back again; internal lace ghillies; a large, padded tongue with stash pocket; and generous padding throughout the entire upper makes for a snug and comfortable fit. The shoe rests upon a basketball-inspired outsole with a distinctive, lightweight, SUPRAFOAM midsole.