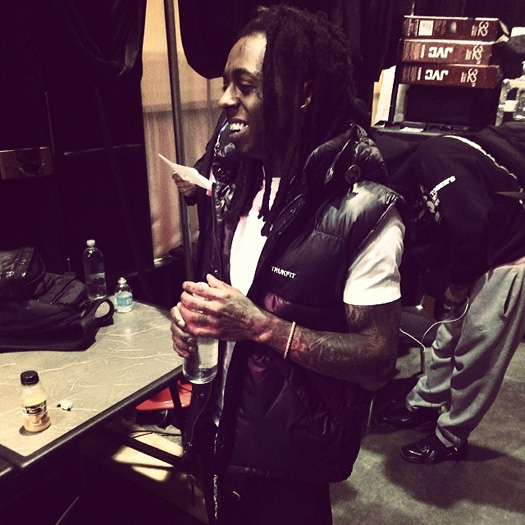 Earlier today, Lil Wayne appeared on ESPN2's "First Take" show, which took place at the New Orleans Morial Convention Center in New Orleans, Louisiana.
Weezy F Baby chatted to Stephen A. Smith, Skip Bayless and Cari Champion about who thinks will get the NBA MVP this year out of LeBron James and Kevin Durant, New Orleans as a city, his past issues with Miami Heat players, and more.
Also during this interview, Tune spoke on on the Florida teacher getting suspended for assigning "6 Foot, 7 Foot" lyrics to children as homework. Wayne didn't even know anything about this!