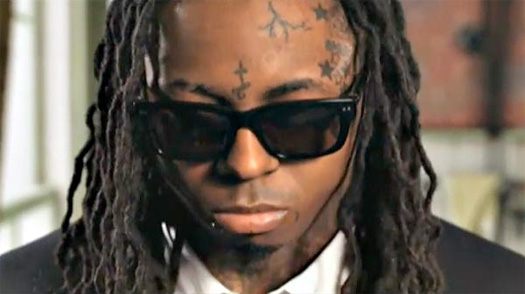 VEVO have announced that Lil Wayne's "6 Foot, 7 Foot" music video featuring his Young Money artist Cory Gunz that was inspired by the movie Inception is now "VEVO Certified". This means that the visual has been watched over 100 million times since it first premiered 5 years ago back in March, 2011.
Other videos from Weezy as a lead artist that have also been "VEVO Certified" are: "How To Love", "Mirror" featuring Bruno Mars, "Lollipop" featuring Static Major, "Drop The World" featuring Eminem, and "Love Me" featuring Drake and Future.
Congratulations to Tunechi, Cory, and the director Hype Williams on this awesome achievement! I wonder what will be Tune's 7th music video to go "VEVO Certified"?