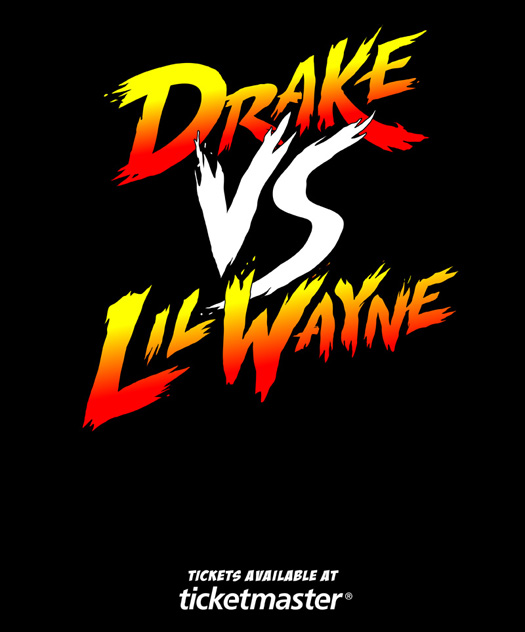 An interactive app that has been designed for the upcoming "Drake vs. Lil Wayne" tour, which will be kicking off tomorrow evening in Buffalo, New York, has been released for iPhone and Android users.
The app will be based on the "Street Fighter" theme and it will let fans who attend the shows to pick a side between Drizzy and Weezy, as well as give them "power ups" that will impact their live performance on stage in real time.
"We are both thrilled that our fans will get the unique opportunity to join us in this interactive experience." – Drake and Lil Wayne
If you wish to download the app, which was developed by iam8bit in association with October's Very Own, Young Money Entertainment and Capcom, you can find it on the Apple iOS and Google Android stores under the name "Drake vs. Lil Wayne".
Click here to view a full list of dates and locations for the "Drake vs. Lil Wayne" tour!