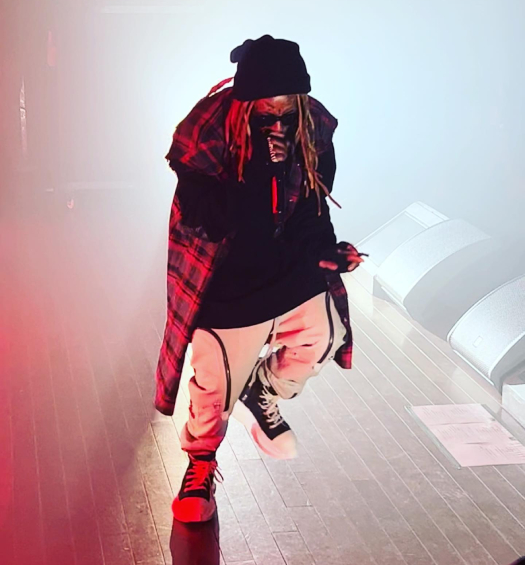 On April 4th, Lil Wayne kicked off his "Welcome To Tha Carter Tour" at The Fillmore music venue in Minneapolis, Minnesota.
Weezy has added a number of new tracks to his usual concert setlist, which is great to see. Some of the new additions are: "Money On My Mind", "Let The Beat Build", "Hustler Musik", "BM J.R.", "Cash Money Millionaires", "I'm Single", "Kan't Nobody", "Comfortable", "Mirror", "Cannon", "Watch My Shoes", "Ice Cream Paint Job", "I'm A Beast", "Ask Dem Hoes", "I'm Me", "Ain't Gonna Answer", and "God Did".
I have included the full setlist for the "Welcome To Tha Carter Tour" after the jump below. You can also check out some footage from the first stop of the tour down below. Are you planning to go to one of the upcoming shows on this tour and see Tunechi perform live?