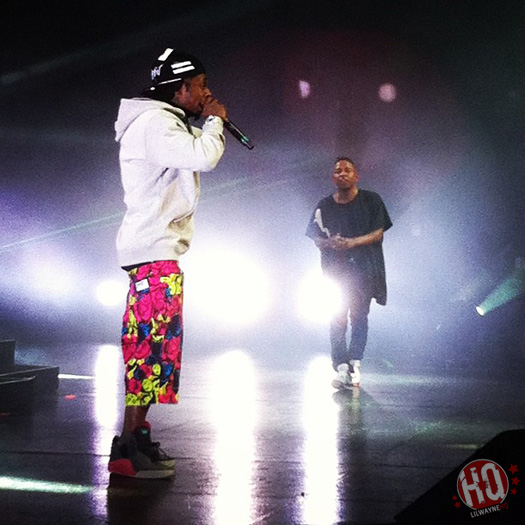 Kendrick Lamar recently stopped by The Kidd Kraddick Morning Show for an interview. During their conversation, Kendrick called Lil Wayne a "legend" and also explained that what he has done for the hip-hop culture is "phenomenal".
As well as talking about Weezy F Baby, the Compton rapper also did his best Weezy impression. You can check it all out in the video below at the 2:15 mark!
What are your thoughts on Kendrick Lamar's comments about Tunechi and his impersonation?