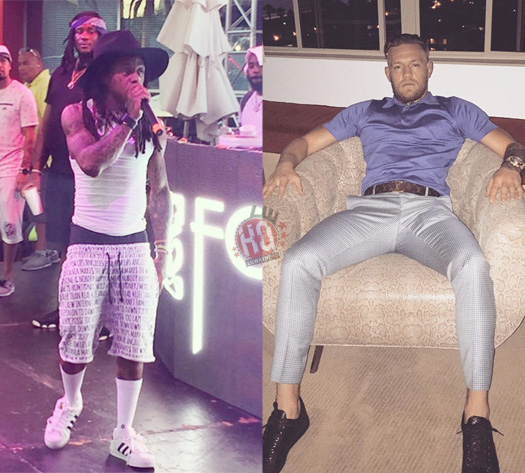 Irish mixed martial artist Conor McGregor, who is the current UFC Interim Featherweight Champion, recently chopped it up with FOX Sports Live to share his opinion on celebrity tattoos that are famous online.
During their conversation, Lil Wayne's face tattoos appeared and the UFC fighter mentioned that he loves Wayne's tattoos as it shows he does not care for what other people think about him.
Connor also revealed that he is a fan of Tunechi's ink and a fan of his music. You can check out the interview in the video after the jump below!