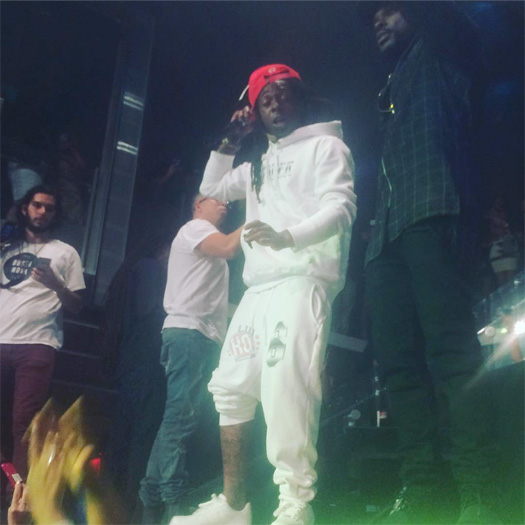 On April 17th, Lil Wayne made an appearance at LIV nightclub in Miami, Florida with Rich The Kid, HoodyBaby, Mack Maine, Flo Rida, and others for "LIV On Sunday's".
While at the club, Weezy was spotted jamming out in VIP to "It Only Happens In Miami", "Tell Me When You Ready", "WDYW", and "Live From The Gutter". He was also spotted putting his number into a girls mobile phone and performing "Gotta Lotta", "A Milli", "Bitches Love Me", and "Steady Mobbin'" live on the podium.
You can check out some footage of Tunechi at LIV in the clips after the jump below!