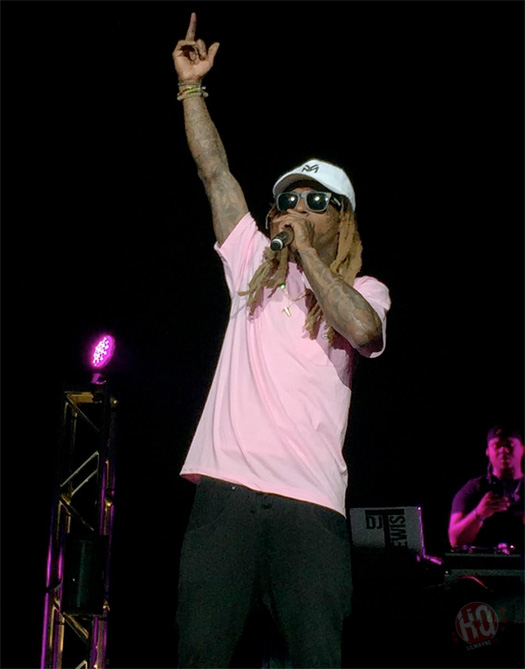 On June 10th, Lil Wayne headlined the 2016 Quad City Summer Jam at the iWireless Center in Moline, Illinois.
While on stage, Weezy performed "John", "I'm Goin' In", "Go DJ", "Mrs. Officer", "Lollipop", "Blunt Blowin'", and more songs live.
You can check out some footage from Tunechi's set at this year's Quad City Summer Jam after the jump below! What do you think of Tune's new blonde dreads?