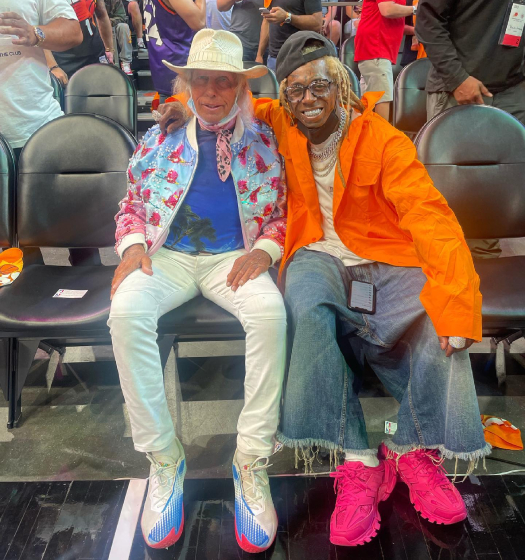 A few months ago, Elie Seckbach from EsNews caught up with James F. Goldstein for a quick interview.
At the start of their conversation, Jimmy was asked how it feels to be referenced by Lil Wayne in his "Kobe Bryant" song:
"2-4 so nice, my flow so mean; Catch me at the game sitting next to Goldstein"
The NBA superfan said "Lil Wayne and I hit it off". You can check out exactly what Goldstein said in the video after the jump below!