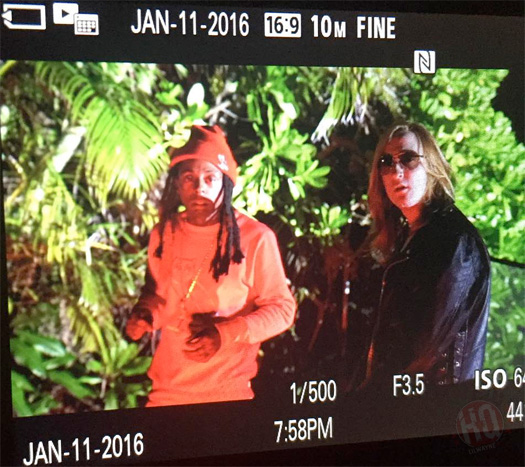 Yesterday, Baby E. and Lil Wayne shot a music video for "Finessin'" in Miami, Florida that is being directed by Eif Rivera.
The original version of "Finessin'" was released back in early 2015, but it looks like E. is making the visual the version that features his Young Money boss, which appears on No Ceilings 2.
You can view some more behind the scenes photos of Baby E. and Weezy on set of the "Finessin'" video shoot after the jump below!