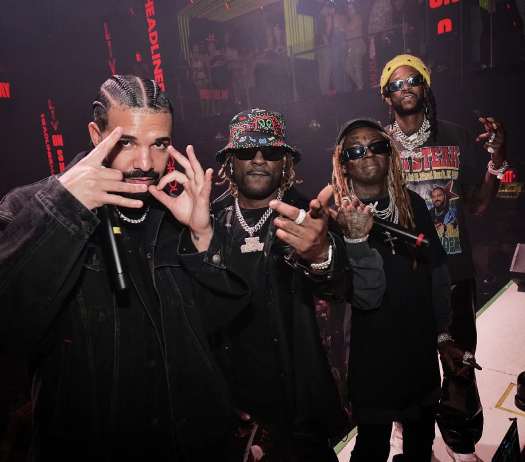 The following night after celebrating DJ Stevie J's birthday at The Urban, Lil Wayne helped him celebrate his birthday again – this time at LIV nightclub on January 29th.
Also joining Stevie J and Tunechi at the weekly "LIV on Sunday" event in Miami, Florida that was presented by Headliner World was Drake and 2 Chainz.
You can view some photos and footage of Weezy, Stevie J, Drizzy and Chainz all chilling at the birthday party below, as well as performing "Steady Mobbin'", "A Milli", "Watch Out", "Truffle Butter", "The Motto" and "Rich Flex" live together!