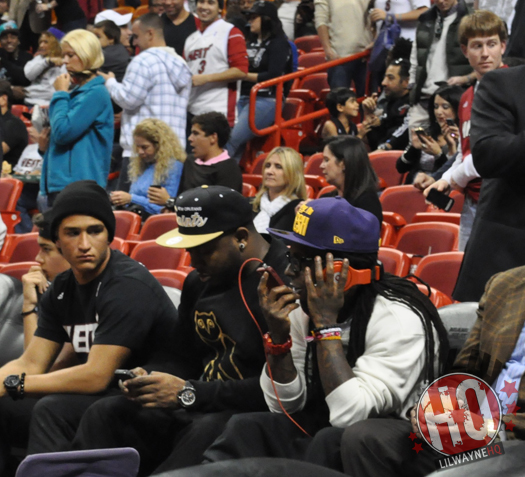 There was another song from Mack Maine's Don't Let It Go To Waste mixtape featuring Lil Wayne that I didn't post here, so here is that Infamous produced-song for you to download now. The record is called "Kings Of New Orleans", and also features the old Young Money members Dizzy aka Raw D.I. and Curren$y. Even though the track was recorded back in 2005, it has never been released, until now that is.

Download: Mack Maine – Kings Of New Orleans (Feat Lil Wayne, Dizzy & Curren$y)
Hit the jump to view some photos of Tune sitting courtside with Mack Maine at the Miami Heat vs. Indiana Pacers game at the American Airlines Arena in Miami on January 4th, courtesy of Alex.