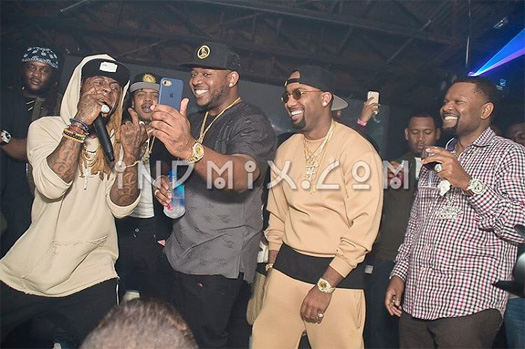 On November 6th, Lil Wayne hosted an after-party for 93.7 The Beat and Bud Light's 2016 "Beat Bash" concert at Engine Room nightclub in Houston, Texas.
Tunechi was joined at the club by Jas Prince, his father James Prince, Bun B, Mack Maine, Gudda Gudda, and others. During the show, Tune performed "I'm Me", "No Worries", "Rollin'", "Steady Mobbin'", and more songs live.
You can check out some footage of Wayne at Engine Room in Houston after the jump below. As you can see in the clips, Weezy also dissed Cash Money Records!