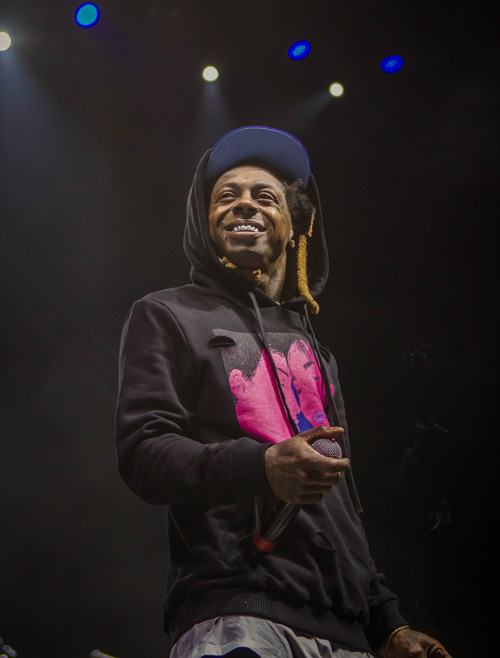 On November 17th, Lil Wayne performed live at the Ted Constant Convocation Center, which is located on the campus of Old Dominion University in Norfolk, Virginia.
I am trying to find some footage from the concert, but for now, we can see plenty of dope pictures of Weezy performing live on stage, courtesy of Josef Hicks.
Hit the jump to check out all of the pics of Tunechi performing at ODU!