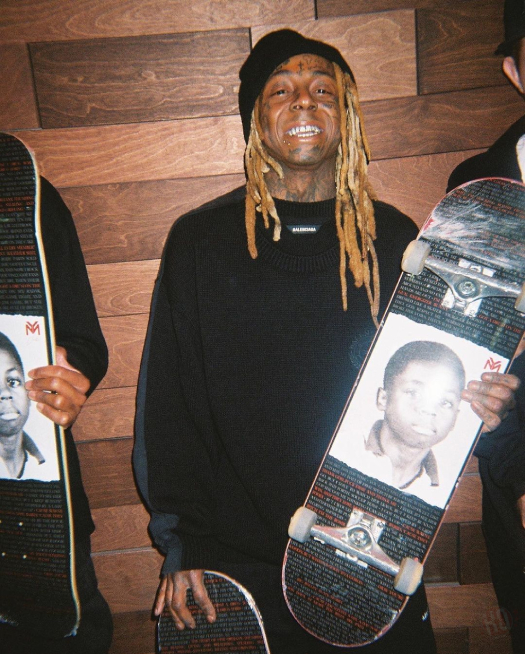 First things first – I hope all you Wayniacs had a great Christmas! A couple of days before Christmas Day this year, a few of Lil Wayne's close skateboarding friends gifted him his first-ever signature skateboard for turning pro after 10+ years of him first starting to skate.
While at Paul Rodriguez's private skate park, Phillip Lopez, Spanish Mike, Torey Pudwill, Keelan Dadd, Emile Murray, Ryan Clarke, Yosef "YoYo" Ratleff, and Satpal Bansal surprised Weezy with the custom skateboard deck that is only available for friends and family only.
Spanish Mike: "10 years in the making for Lil Wayne turning pro. I remember the first time Wayne started skating and seeing how determined he was with it and really reminded me when I first started. Thank you Phil (Wayne Filmer) for bringing this moment to life… we all appreciate you. When you pick up a board and fall in love. I am happy to see my bro turn pro and be apart of the process. Once a skater always a skater!!!"
You can check out a recap of how it all went down in the video that was captured by Spanish Mike after the jump below, as well as view some photos from the session and a close up of the board that has an old picture of Tune and his lyrics on it. Torey also shows off his Young Money tattoo!