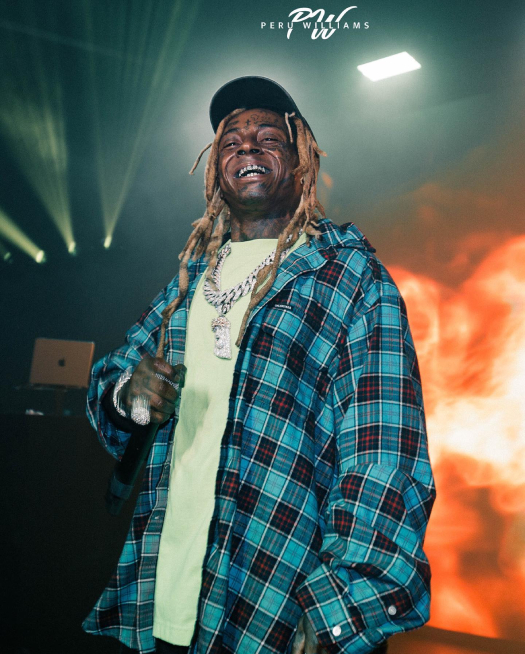 On September 7th, Lil Wayne made an appearance for the NBA 2K23 launch party at Rolling Greens in Los Angeles, California.
While at the event, Weezy performed songs like "Blunt Blowin'", "Wasted", "Mrs. Officer", "A Milli", and more live for everyone in attendance. See footage down below.
As well as Tune, there were also more special guests in the building including Ronnie Singh, The Game, Chris Paul, Soulja Boy, Odell Beckham Jr., Swae Lee, Matt Barnes, Kendall Jenner, Bas, and Devin Booker!