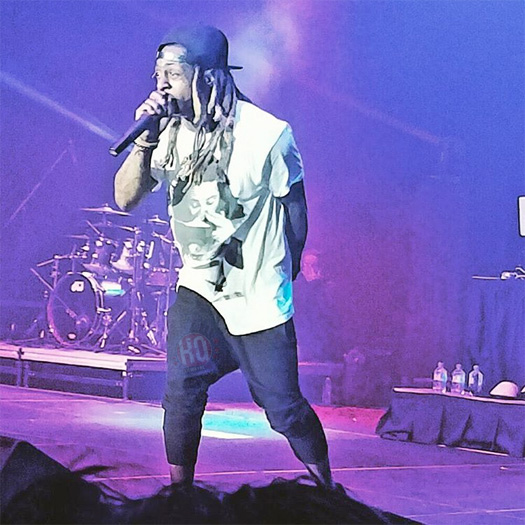 Around 3 weeks ago on February 23rd, Lil Wayne performed live during the 2017 "Smoke Fest" tour at the Toyota Center in Kennewick, Washington.
During the show, Weezy performed "John", "I'm Goin' In", "A Milli", "No Problem", "Bandz A Make Her Dance", "Pop That", "Loyal", "The Motto", and more songs live.
According to a reader of LilWayneHQ at the concert who filmed the footage below, German Farias, this was Tunechi's very first time performing in the city!