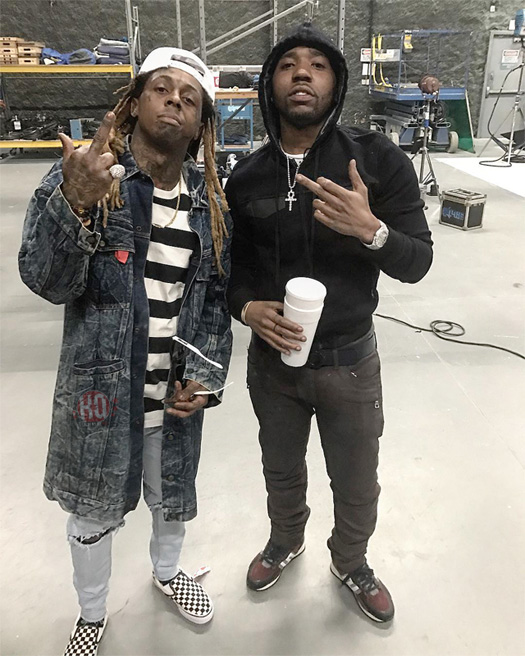 YFN Lucci sat down with Premium Pete on his The Premium Pete Show last month for a 45-minute interview, which you can check out below.
At the 27:00 mark, Lucci speaks on dating Lil Wayne's daughter Reginae Carter and how her parents just want Nae Nae to be happy. He even says Wayne had that "talk" with him that went something like: "as long as she [Reginae] love you, the family love you. If she don't, then it's a problem".
Later on in the conversation around the 32:50 mark, the Atlanta rapper reveals he never expected someone like Tunechi to do a song with him and explains how the "Key To The Streets" remix came together. He also mentions that he was in hospital when he first heard the Tune verse and because it was a long one, the record label tried to cut it short!